A new free MLM opportunity!
The Free MLM company will be like no other
Most important thing for a successful new MLM - for the network to expand fast enough, registration should be absolutely free for those who want. So this is how we called our company - Free MLM.
We have an innovative marketing plan and an interesting product. Stay tuned, we will come back with some more info about Free MLM very soon.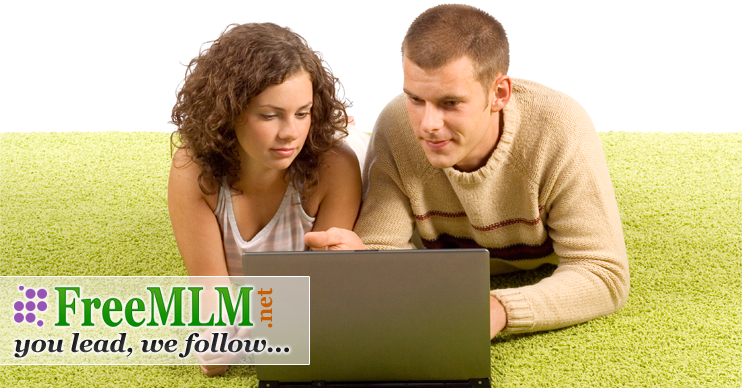 Free MLM
A new world MLM company
Hello,
We are a team, working in the areas of MLM (Network marketing) and Internet marketing. Soon we will launch a new, free, different MLM, because we believe, that in a just MLM company:
Noone should EVER lose or be cheated, there must only be people who win and people who don't win, but don't lose either. And yes, this is quite possible with a good product and marketing plan free of traps
Anyone who wants to join for free should be able to do so. Mandatory start packages bring us back - to work just because there is no other option, and not because of the satisfaction/pleasure from the work itself, as it should be.
Nobody should be forced to buy products. In fact, the limitations, imposed by the company, should be minimal. MLM in the new century must mean freedom and creativity, not a hamster's wheel, as traditional work does
Company's policy should be simple, clear and unchanged over time, except in favor of its distributors. The whole marketing plan and terms of service of the company should be subject to full explanation in just a half an hour conversation.
The MLM business should work as easily as possible and there should be a lot of ways to do so, so that we can work with a maximum range of people. Everyone should be able to attract new people from the entire world through an easy to use Online Registration form
Each MLM company must take care of its good reputation so that it could ease the work of its distributors. There should be no deceptions like "we produce new millionaires every week" or "win a car" (only to find out later that you must work 5 more years or the MLM company takes it back).
The company should strongly contribute to the training of new distributors and their good start and make anyone, who wishes so, independent of his sponsor
Company's product should not have any analogue as type/price/quality and should be innovative so that it would be clear it is the very best.
MLM company's product should be able to advertise itself easily and naturally. Just a random example – we sell watches and everyone sees the watch on my wrist every day – isn't it easier this way?
Do you believe in all those things as we do? Do you want to be free?
We do NOT want to mislead anyone (so don't wait for our manipulative presentations – we don't have any), but to give you a free new opportunity to earn profit, without pitfalls or tricks, with no expenses made by you and without any restrictions...
If you want to be a part of our new beginning, to be the first to get news about Free MLM, and to be notified about the pre-registration, which will start soon, just give us your e-mail address and like the Facebооk page of Free MLM company.
And stay in touch because what we do has never been seen before, nor will it be ever seen again...
Because it's important not what the Free MLM company sells or how it sells it. The most important thing is why the company was created - to profit from the hard work of thousands of distributors or to give them a chance to earn as much as they really deserve? We are not interested in the profit, but in the people – we believe that everyone deserves a good job, in which he can be an independent and successful person...